What? What happened to Valentine's Day? We're back to Christmas? You betcha. Remember one of my resolutions was to work on Christmas all year long. And I've got a little help from my friends.
This time it's Heather Hudson with her second challenge:
My Artistic Adventures Challenge #2 : On the First Day of Christmas My True Love Sent to Me.......
(Please check her
site
for challenge details and inspiration from other design team members.)
And please don't forget the coupon code good for 15% off a $5.00 or more purchase in Heather's etsy The code is:
MYARTISTICADVENTURES
This is how I completed the phrase:
a token of his affection
filled with sweet confection
How else but with a little heart shaped box found hanging on the Christmas tree, filled with a Panera gift card (I love that place!) and some candy.
I used earthy textures rather than bling:
Some items are printed on heavy textured beige card stock
Some items are printed on Claudine Helmuth's sticky back canvas Corrugated cardboard die cut snowflake (3 pieces--one on front, two stacked on back).
raffia handle/bow.
My Design Team inspiration piece includes the following digital collage sheets from Heather Hudson's
My Artistic Adventures
Etsy shop
HERE
:
Music heart pocket shape to make treat box. Wouldn't this look cute hanging on the tree?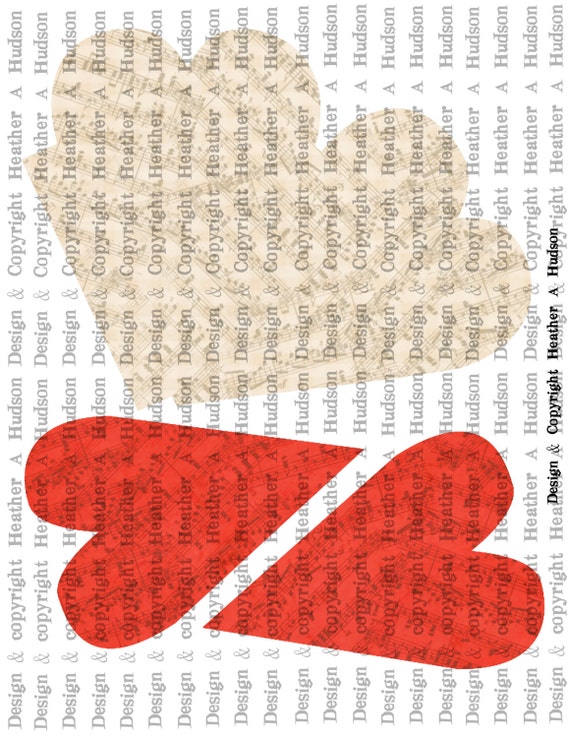 Primitive Victorian Vintage Valentine's Day Heart Pocket
Christmas word and number labels and candy canes printed on sticky back canvas.
I fussy cut the two candy canes together and folded them in half so there would be a matching front and back design
..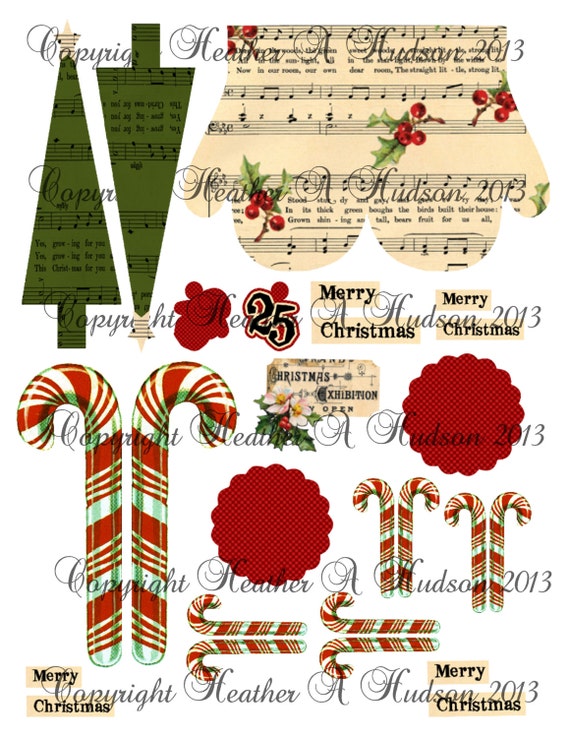 Vintage Mitten Candy Cane Christmas Tree.
Cherub is riding candy cane like snowboard.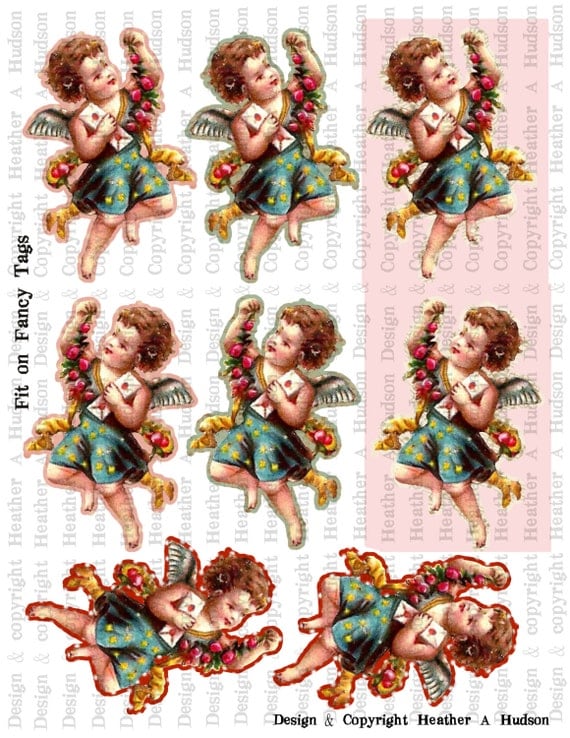 Vintage Valentine's Day Cute Cupid Cherubs
Entering this in the following challenges:
Cuttlebug Mania
:
Distressed
until January 20
This is a new challenge site for me. I'm glad I found it because I use my Cuttlebug for everything!
I distressed (roughed up) the edges of the red canvas hearts
I distressed with ink the edges of the beige card stock pocket heart
I used my Cuttlebug to create the 3 snowflakes with the Stampin' Up Snow Flurry die--using corrugated thin cardboard packaging material; then distressed surface with ink
Digitally Sweet Challenges
DSC #70
Anything Goes
ABC Christmas 2014 Challenge:
Anything Goes
--Christmas