It's time again for a Christmas challenge from
My Artistic Adventures
. Heather is keeping with the 12 Days of Christmas theme and asking for "FOUR" of something on your project which needs to include something digital from her Etsy shop.
I went with the traditional "four calling birds" for my Christmas card. Even though this is holiday themed, it seems appropriate to use birds since they are returning now that it's spring.
I used the digital collage sheet found in the My Artistic Adventures Etsy shop
HERE
.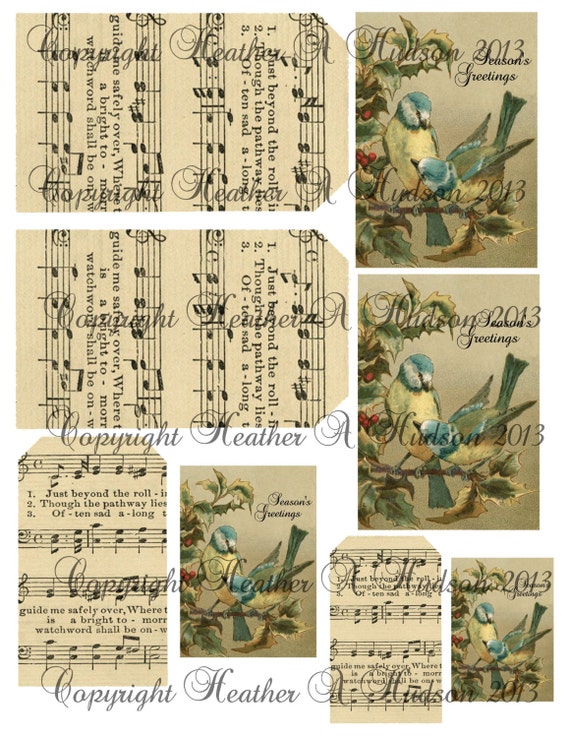 Other items used: Wendy Vecchi Archival Ink, Rogue Redhead Designs, LLC rubber stamp, BoBunny background paper, washi tape.
Please be sure to visit Heather's blog to see all the design team samples for your inspiration. Then create something and link it up to Heather's blog!!!!! I look forward to seeing what you make!
This will be the last challenge for a few months. We're taking a short break and will return in the fall. Things usually are hectic during the summer and seem to settle down when school starts again. Even though my kids are grown now, summer still seems busy with family reunions and short vacation trips. I always get re-motivated to enter challenges when the neighborhood quiets down because of school.
Heather will start things up again with a Design Team call followed by her new challenges. So stay tuned.... In the meantime, her Etsy shop will remain open where you'll find lots of great digital collage sheets for your creative adventures.