Heather is back with another challenge at her
My Artistic Adventures blog,
using her amazing digital collage sheets.
Challenge 13 is Christmas/Winter/Thanksgiving
. That's a broad theme--a great chance to enter with one of your creations. Details are
HERE
.
And here's something
extra
that Heather is doing right now. How would you like a chance to win a $50 gift certificate to use at
My Artistic Adventures Etsy shop
? How, you ask? Just check out the details
HERE
.
Here is my design team make for Challenge 13:
I used Heather's new
Pink Victorian Vintage Holly Girl
which can be found in her Etsy shop
HERE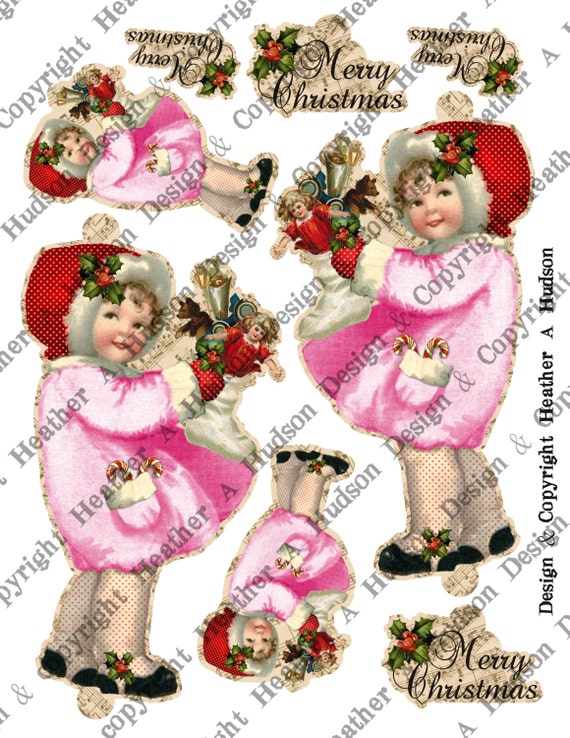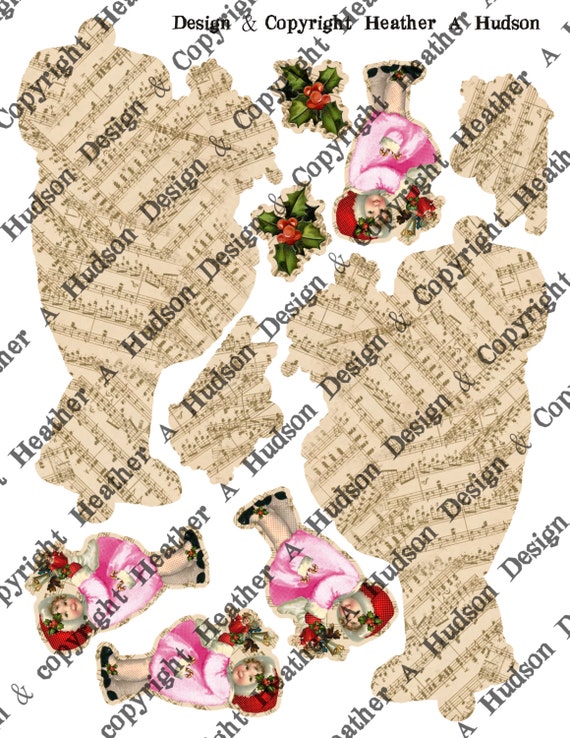 Note: if you use a front and back to make a tag, as I did, be sure to cut out the back going in the "opposite" direction, so that when you put the two pieces back to back, they fit together. I sponged the edges with Ranger
antique linen
ink.
My granddaughter loves pink so you can see I added pink ribbons and lots of glitter. And I found two tiny pink buttons to put on her coat.
You'll note that the tag comes with a tab at the top and bottom. I decided to set eyelets on the tabs to keep the cardstock from ripping when I threaded the ribbon. I hadn't used eyelets in years, but being the craft hoarder that I am, I still had the eyelet setter and eyelets in the cabinet. I think the eyelets will help keep my cardstock from ripping when I thread my ribbon, and then redo it, and then do it
again
until I get everything just right.
When tying the bottom ribbon, I added a pink safety pin with 3 charms dangling from it for added interest.
I can't wait to see what you make!
I'm entering the following challenges:
The ABC Challenge
: (ends Nov 28)
X is for Xtra Special person or occasion
C.R.A.F.T.
Challenge #285 (ends Nov 20) Christmas
C
rafty Calender
November Challenge
(ends Dec 5) – It's All About Christmas
Crafty Hazelnuts Christmas Challenge Extra -
(ends UK time Nov 30)
November Anything Christmas
Crafty Ribbons
Challenge #106

(ends Nov 20) – Christmas Creation with Ribbon
Festive Friday
Challenge # 44
(ends Nov 19) which is a photo inspiration--I liked the holly theme.
Mema's Crafts:
November Anything Goes
(ends Nov 30) up to 3 entries, this is #3
Really Reasonable Ribbon
Challenge #106
(ends Nov 18) – Winter Holiday and Ribbon Theme